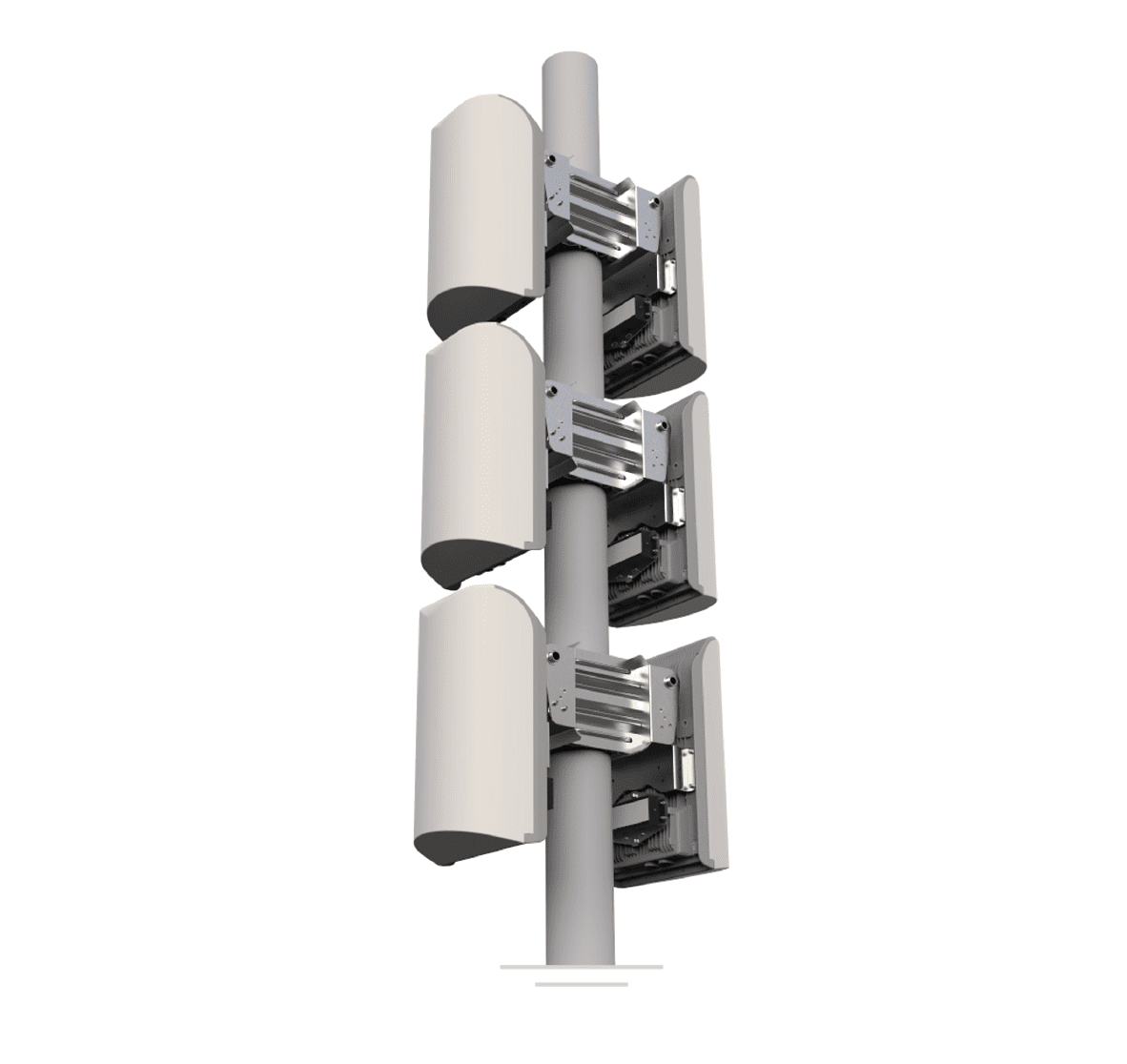 The Wireless Solution for Startup Providers
Quality coverage at 1⁄3 the price of the nearest competitor
With 3x the capacity, provide LTE network speeds to anyone, anywhere
The solution in a single box, that fits any LTE deployment
Amazing Capacity, The Size of a Backpack.
The FW-300i is a compact piece of hardware that is easy to set up, fits anywhere, and provides incredible network capacity. 
Simply place the FW-300i on the side of a building or water tower and it is ready to go immediately, giving 3x the capacity at 1⁄3 the price.
The FW-300i has passed the rigorous testing process to become an OnGo Certified Product.
Enter new markets and get new subscribers with this single box solution.
Become a Wireless Entrepreneur
The FW-300i is the perfect solution for affordable connectivity. It's completely ready to connect, and can be easily set up to provide exceptional capacity for a fraction of the price of similar products.
Build your own network, gain subscribers, and get a return on your investment in just months.
The FW-300i's sleek exterior also makes it ideal for downtown busy intersections and urban neighborhoods, without becoming an eyesore.
Instead of multiple boxes and a mess of wires on the roof, the FW-300i is one complete, fully integrated piece of equipment. Just add power and network, and the device is good to go.
SEE MORE
FW-300i NEED-TO-KNOW SPECIFICATIONS