BLiNQ Networks Announces CBRS OnGo™ and FCC Certification for their Multi-Carrier CBRS solution the BLiNQ FW-300i
BLiNQ Networks' FW-300i 3 x eNB fully integrated base station can now be deployed as part of a CBRS network in the U.S.
TORONTO, CANADA JAN 21, 2019 – BLiNQ Networks (a CCI company), a pioneer in wireless broadband technology announced today that the BLiNQ FW-300i has successfully completed OnGo™ CBRS certification through the CBRS Alliance. BLiNQ's CBRS solution also recently completed FCC part 96 certification and, with these two certifications, the FW-300i is now deployable as the key component of a wireless service providers CBRS based service offering.
The FW-300i is the first of BLiNQ's 5G-ready Product Line to achieve CBRS certification, being followed by the FW-600m Massive MIMO solution and the SC-300s a multi-carrier, multi-beam strand small cell.
The BLiNQ Networks FW-300i is a fully integrated, 3 component carrier solution (3 x 20 MHz) powered by an integrated multibeam antenna system that enables software configurable coverage and capacity. The solution scales from 1 Gbps/Site to 3 Gbps/Site by combining virtual sectorization and carrier aggregation. The FW-300i is a small, all-outdoor, zero footprint LTE base station that is easily and unobtrusively deployed on towers, poles, building sidewalls, or rooftops. With the OnGo™ and FFC part 96 certification, the FW-300i is approved and ready for the CBRS market in the US.
The FW-300i includes options of embedded EPC and embedded SAS Domain Proxy, reducing CBRS and LTE deployment complexity to a simple routine.
"BLiNQ's FW-300i is the most integrated CBRS solution in the market and one of the first to receive OnGo and FCC part 96 certification. FW300i integrates 3 high power LTE carriers in the volume of a backpack, significantly reducing the installation costs" said Patrick Buthmann, VP Business Development, BLiNQ Networks. "BLiNQ has several US based service providers who have been successfully running trials with the FW-300i and who are preparing to offer Data Services in the CBRS band. We are actively teaming up with channel partners to meet the imminent demand for this product and have launched volume production to achieve the best price performance in the market."
The rigorous OnGo certification testing by the OnGo Authorized Test Laboratory ensures that the BLiNQ FW-300i has met the high set of industry standards established by CBRS Alliance for performance and interoperability. The OnGo and FCC certifications, combined with the unparalleled performance of the FW-300i, make it market ready for the US and an ideal solution for both internet and wireless service providers to augment their services offerings.
To learn more about the FW-300i, visit www.blinqnetworks.com or email sales@blinqnetworks.com for more details.
About OnGo™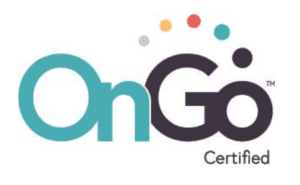 OnGo™ is uncompromised connectivity. An innovative approach to maximizing mobile broadband, OnGo is a technology that puts the power of wireless networks into the hands of those that rely on them to empower and expand business opportunities. OnGo presents nearly limitless options for enhanced customizability and allows users to tailor networks to a specific set of needs, such as Private LTE, neutral host and Industrial IoT applications. OnGo Certified is a recognized seal of approval that indicates a product's ability to meet a high set of quality, interoperability and security standards when tested by an independent, OnGo- Authorized test laboratory. Both the OnGo brand and the OnGo Certification Program are managed and maintained by the CBRS Alliance. OnGo is a trademark of the CBRS Alliance.
About BLiNQ Networks and CCI BLiNQ
Networks is a pioneer of next-generation wireless broadband solutions that deliver industry leading price & performance in LTE and 5G-ready solutions.
CCI is a network infrastructure innovation company providing mobile operators around the world with cost effective, revenue increasing RF solutions that are rapidly deployable, fit-for-purpose and maximize the use of valuable spectrum and existing network investments. CCI delivers field proven solutions for coverage enhancement, densification and capacity, interference reduction, spectrum refarming and the co-location of LTE, UMTS and emerging 5G technologies. CCI continues to expand its portfolio with patented antenna solutions, small cell deployment, fixed wireless access, and LTE (5Gready) eNB solutions as well as industry defining portable PIM analyzers. For more information, visit www.cciproducts.com.
BLiNQ Networks
140 Renfrew Drive Suite #205
Markham, ON L3R 6B3 Canada
www.blinqnetworks.com
(416) 214-4204
info@blinqnetworks.com