The Fixed Wireless market has been on a growth trajectory pre-COVID-19, and maintained some amount of growth during the pandemic. In Europe alone, the demand for fixed wireless access connections was forecasted to grow by 20% in 2020. With the increase in demand for unconnected homes and businesses during the pandemic, fixed wireless access was the apt solution. Additionally, many governments around the world took COVID-19 as an opportunity to start adapting their cities into smart cities.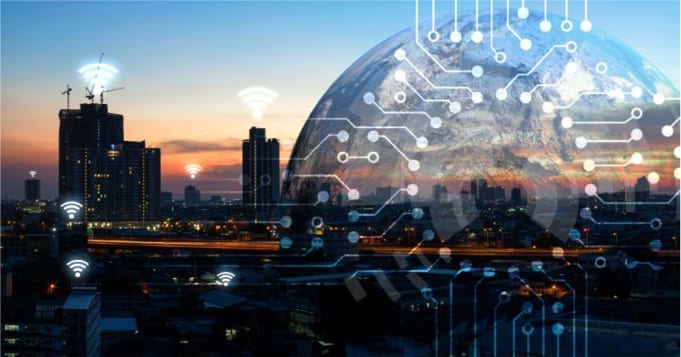 In July 2020, Gartner forecasted the 5G network infrastructure market revenue to almost double by the end of the year and reach $8.1 billion. However, the actual investment growth rates in 5G were lower in 2020 due to uncertainty around the pandemic. Regardless, both Gartner and Ericsson mentioned that the low investment growth rates did not impact the overall growth of the 5G market. In fact, Ericsson's market trend forecast for 5G mentioned that there were 320 million 5G subscribers forecasted in the US by the end of 2025. 
Implications of COVID-19 on the 5G and Fixed Wireless Access markets?
According to AnalysysMason, COVID-19 has created a weakened demand for services such as 5G and Fixed Wireless Access, due to the economic downturn. However, it has also created space for new use-case scenarios and improved prospects.  For example, there have been instances of remote surgery procedures using 5G, taking healthcare one step further during this global pandemic. 
Additionally, 5G and fixed wireless access could play a huge role in supporting various industries in their respective digital transformations. In terms of network deployment, the only impact that COVID-19 has had is short-term delays. There has been a push in certain projects, but the overall deployment process has not been impacted. 
The fixed wireless market has not been largely impacted by COVID-19, according to STL Partners. This is mainly because unlike 5G, fixed wireless access has been available and in demand for some time already. It saw an increase in demand during COVID-19 in mobile testing tents, work from home internet packages, and remote education. Fixed wireless access will continue to shape 2021 and the years to come. 
Has COVID-19 impacted the business of communication service providers (CSPs)?
2019 was the year where many communication service providers started their 5G trials and rollouts. Countries such as the USA and China were already preparing for this through spectrum auctions. However, due to COVID-19, 5G spectrum assignments were postponed in some countries last year, slowing the rollout but not stopping it entirely. According to Wipro, there were regulations brought in some countries regarding prioritization of spend. This means that CSPs were required to prioritize remote working and connectivity. 
With more people staying at home, internet usage has increased significantly. With many offices encouraging their employees to work from home, there has been a shift to using the cloud. This trend has not seen a major impact on revenue for CSPs, even with the delay on a 5G rollout because other services picked up in demand (internet and cloud). 
What does the future look like for 5G and Fixed Wireless Market?
According to FutureWise Research the global 5G Fixed Wireless Access market is estimated to be valued over USD 43 billion by end of 2027. This means that the deployment of networks using fixed wireless will continue to grow. The most common use case we could see fixed wireless access being implemented in is the internet of things through smart homes and smart cities. According to Modor Intelligence, fixed wireless technology is also emerging as a solution to bridge the digital divide in North America. 
5G technology will continue to be rolled out in 2021 and will work alongside other technologies like fixed wireless access and IoT, virtual reality, augmented reality, telehealth, smart retail and smart manufacturing. 
Overall, COVID-19 has not slowed or derailed the development of 5G and fixed wireless access. It has only pushed them in different directions, to focus on areas where these services are needed the most. Once COVID-19 is under control, we are likely to see the market trend grow by improving on the current issues and challenges that the world had to tackle head-on at the start of the pandemic.