In a recent New York Times article, Betsy O'Rourke, chief marketing officer for Xanterra, which manages campsites for Yellowstone and operates lodges and concessions facilities in Grand Canyon, Zion and other national parks says the summer of 2021 will be, "the summer of the great American road trip." 
With international border restrictions, a vastly reduced number of domestic and international flights, and many hospitality businesses, including amusement parks and resorts, still closed, Americans are increasingly traveling to national parks and campgrounds within the country. 
People can control the environment in their cars and R.V.s and vans. 
But these travellers expect and demand internet connectivity at all times.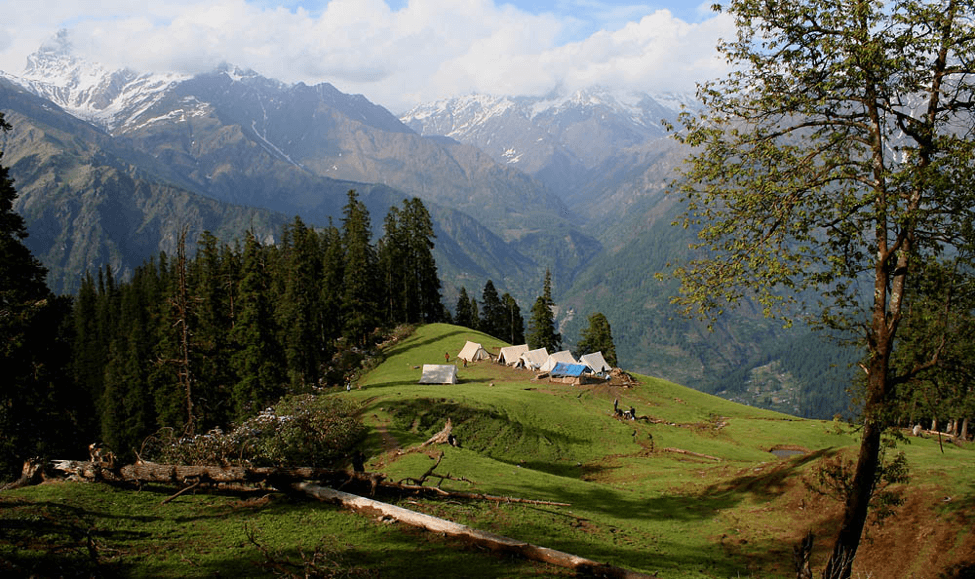 There are more than 400 national parks in United States. While some parks are located in or near developed areas, others are in or near remote wilderness. The diversity in landscapes means that cell phone and WiFi service varies in different parks—and can even be inconsistent within the boundaries of an individual park. 
Free wireless (WiFi) is available in only about 140 sites in the National Park System.
CBRS to power wireless networks in national parks
AccessParks, and FreedomFi have partnered to use CBRS spectrum and open-source 5G network software to bring high-speed connectivity to hundreds of sites within the U.S. National Park system.
The network will serve millions of tourists visiting national and state park locations every year, providing free social media exposure for parks, and providing emergency connectivity for tourists exploring the outdoors.
AccessParks, the first and only Broadband provider approved as a concessionaire by the US National Park Service, says it has already established almost 100 CBRS LTE networks, and by the end of this year it expects to have 200 live sites at national parks and private RV parks around the country.
Benefits of CBRS versus fibre or wired network
CBRS opens up a lot of possibilities for new innovations in wireless broadband such as 4G and 5G services, as it provides excellent range, capacity, and performance. It provides an affordable and technologically feasible solution to improving both in-building and outdoor coverage and capacity expansion as well as deploying private wireless networks.
If a fixed fiber operator wants to expand to a rural area, they'll have to either build new infrastructure, or perform costly upgrades to an existing one. CBRS, however, basically extends the fibre wirelessly across great distances, as long as you have enough nodes and transmitters in place. This makes it possible for operators to supply fast Internet connectivity to more rural and remote areas.
CBRS enables a cost-effective set-up compared to traditional cable-based infrastructure. CBRS can also provide a greater range than regular wireless networks and stronger signals indoors. More individuals and businesses will be able to benefit from this accessible, low-cost network, which will aid socioeconomic growth.
Providing internet access to mobile home parks can be simplified by deploying Private LTE micro-pops that cover half-square mile. The BLiNQ X-300i mounted on light poles support three fixed 120-degree LTE sectors providing more than 330 MBps aggregate capacity. With the integrated EPC, the only requirements to deploy is power and an internet connection.
X-300i's dynamic capacity switching provides control of your coverage, so you can target distribution exactly where it's required. Its indoor and outdoor variants enable a seamless transition for an inside-out and outside-in deployment. Whether you're covering a busy intersection or a remote camping ground, the X-300i helps you create a smooth 5G experience, offering the right capacity at the right price. 
Providing connectivity to national parks has a long-term gain
Interest in camping was booming even before the pandemic. The number of households in the United States that camp increased from 32 million in 2014 to 39 million in 2018, a bump of more than 20 percent, according to a KOA Kampgrounds' North American Camping Report. 
From 2010 to 2019, the number of national park visitors in United States spiked from 281 million to 327 million, largely driven by social media, advertising and increasing foreign tourism. 
In addition to tourism, many of the visitors to the park consist of remote and freelance workers. While many organizations prepare for and adjust to a distributed and online-from-anywhere workforce, many workers will look at options of working 'away from home'. This mobility will mean people will flock towards places that offer them seamless connectivity.   
1 in 4 Americans will be working remotely in 2021, according to Upwork's "Future of Workforce Pulse Report". By 2025, 36.2 million Americans will be working remotely, an 87% increase from pre-pandemic levels, the study revealed. 
A camping ground or a national park providing reliable internet connection will boost not only tourism but also have an impact on the overall economy. There is no doubt that post-pandemic lifestyles will much more flexible than before, but people will make choices based on where they can access internet connection. With dependable connectivity, national parks and camping grounds are bound to see visitors all year-round, not just in summer.