A growing number of electric cooperatives (or co-ops) and municipal utilities are stepping in to provide high-speed internet to suburban and rural America and can play an important role in bridging the significant digital divide. 
Electric co-ops and municipal utilities are ideally positioned to support broadband initiatives as the infrastructure required for broadband uses nearly everything the electric infrastructure already does, including rights of way, security, environmental protections, power and logical design.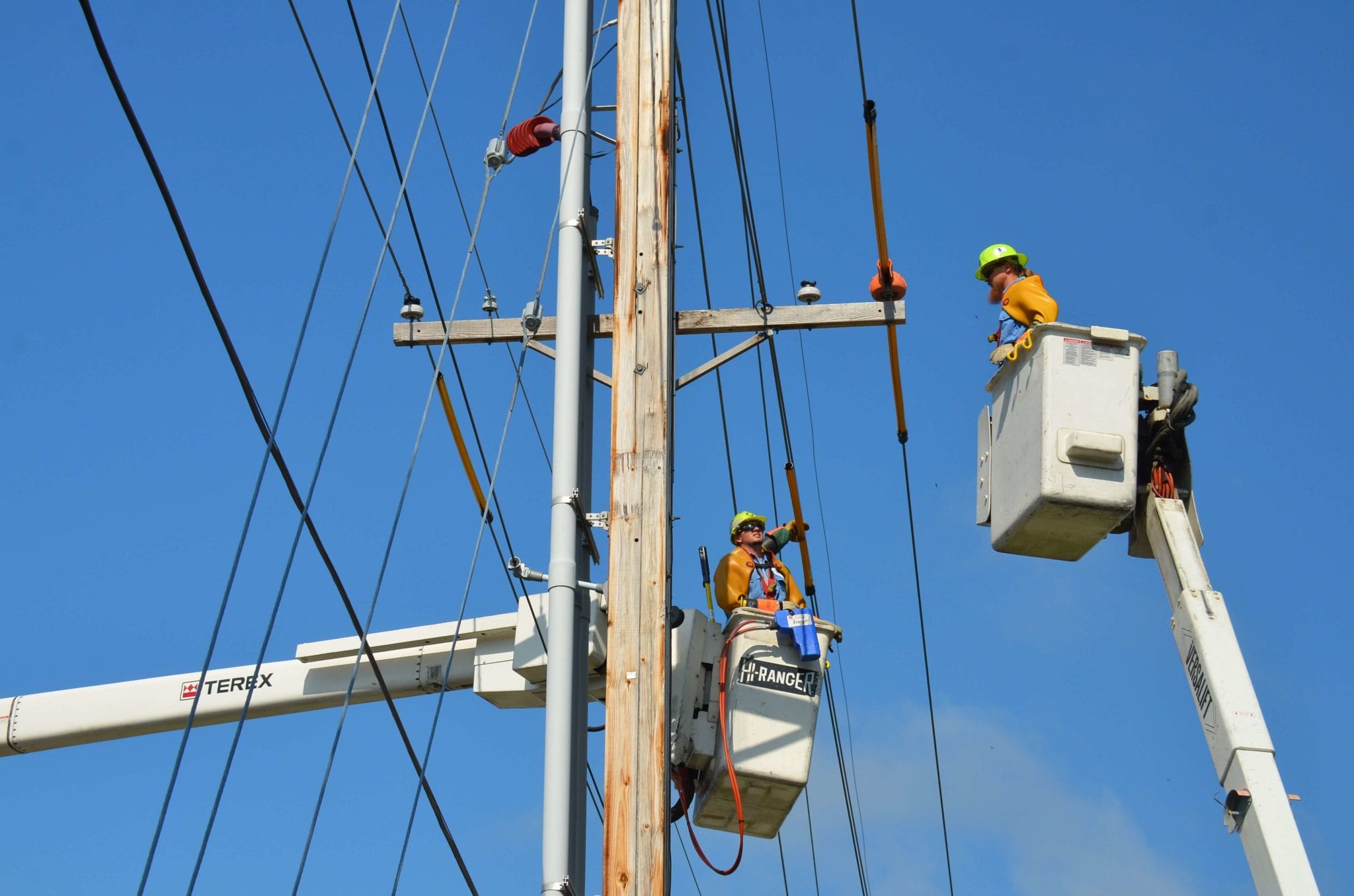 How widespread are electric co-ops?
Electric co-ops power 56% of the America's landmass, serving 42 million people across 2,500+ counties, including 92% of persistent poverty counties. This includes over 20 million businesses, homes, schools and farms in 48 states.
Nine out of ten rural homes in America were without electric service until the mid-1930s. The government invested in rural nonprofit member-owned electric co-ops which then made rural electrification a reality. The then newly formed Rural Electrification Administration (REA) drafted the Electric Cooperative Corporation Act in 1937, a model law that many states adopted to enable the formation and operation of consumer-owned electric co-ops.
What funding is available to enable this expansion?
Federal initiatives like the FCC's Rural Digital Opportunity Fund (RDOF) and the USDA's Broadband ReConnect Loan and Grant Program are encouraging electric co-ops to reinvent themselves as broadband network providers.
These programs provide funding on the local, state and federal levels supporting construction, improvement, or acquisition of the facilities and equipment needed to provide broadband service in eligible rural areas.
As of April 2021, more than 200 co-ops are developing or planning to deploy broadband service to their members, giving them access to telehealth services, online learning, remote work and new possibilities for local businesses.
President Joe Biden unveiled a US$2tn infrastructure plan March this year, which features a series of electric co-operative policy priorities. Known as the American Jobs Plan, the package includes a US$100bn investment in broadband, with a focus on rural areas and tribal lands. It also promises to prioritize support for broadband networks owned, operated by, or affiliated with local governments, non-profits, and co-operatives, which it describes as "providers with less pressure to turn profits and with a commitment to serving entire communities". 
Advantages for using electric co-ops to provide broadband service
 An industry study estimated that 60% of unserved households are in the service area of electric co-ops that do not currently offer broadband service. Cost estimates from that study and an electric cooperative broadband expansion multiplier study conducted by Purdue University estimated that using electric co-ops to provide broadband service could save between $8 billion and $15 billion from the $80 billion total cost of providing fiber to every currently unserved home.
"Electric co-ops and publicly owned municipal electric utilities have a number of natural advantages that let them deploy and provide fiber-based broadband service", said Jon Sallet, a fellow with the Benton Foundation and a former general counsel at the FCC. 
For instance, these electric utilities already reach everyone within their service areas. They've built much of the necessary infrastructure for providing broadband, such as utility poles that are used to string fiber for broadband, and they can leverage existing resources, such as billing, customer support and administrative personnel. Sallet said all of that means the co-ops should face fewer risks and lower entry costs compared with other new entrants.
Patrick Grace, CEO and general manager at Oklahoma Electric Cooperative (OEC), one of the oldest co-ops in the state, said it makes sense for co-ops to again step in to fill this role. OEC is building the broadband infrastructure to bring service to its 43,000 members and is already offering customers 100Mbps speeds for $55 a month and 1Gbps for $85 a month.
"Rural electric co-ops approach fiber build-outs in fundamentally different ways than traditional telecom companies making the economics work [better]," says said Jonathan Chambers, partner at Conexon, a consulting and analytics firm for rural electric co-ops' fiber projects. "They are able to utilize broadband connectivity as part of their own smart-grid modernization." 
The trend is steadily gaining momentum. In 2010, only one electric co-op was providing broadband connectivity. Today more than 140 co-ops across the country are offering gigabit-speed broadband reaching more than 300 communities, according to the Institute for Self Reliance, a nonprofit advocacy group that helps communities with sustainable development.
Electric co-ops don't just serve homes and businesses, either, Chambers noted. Their network includes meters are that run to locations such as farm buildings, grain silos and even irrigation pivots; laying fiber for precise agriculture. And where fiber goes, so also goes 5G, he added.
What is the future of fixed wireless access for electric co-ops?
Velocity, an internet company launched by Butler Electric Cooperative in 2018 took advantage of the Citizens Broadband Radio Service (CBRS), utilizing BLiNQ Networks' CBRS radios and CommScope's Spectrum Access System (SAS) to provide high-speed internet access to over 4,500 residential and business customers in south central Kansas. Opting to use BLiNQ's FW-300i that only required mounting poles, the company was able to deploy their solution in a record three months timeline. 
BLiNQ's FW-300i, provided Butler an all-in-one integrated solution – which is basically the 'internet in a box'. It is low-cost, high performance macro base station with small cell dimensions and small cell price, delivering the best cost per gigabit in the industry.
Not requiring the same hefty, labour-intensive and expensive build-out that fiber does Fixed wireless access (FWA) is one of the most efficient and cost-effective solutions of overcoming broadband connectivity challenges in rural America.